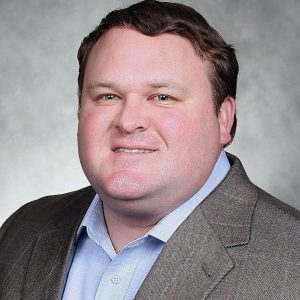 Rev. Kevin Hay
Transitional Pastor
revkevinhay@gmail.com
(910) 212-2366 – cell phone
Office Hours: Mon, Tues, Wed; 9am – 1pm
Kevin was called to serve as our Interim Pastor in March of 2017.  After graduating from Rhodes College (Memphis, TN) in Business Administration in 2003 and spending a few years in the Banking industry, Kevin felt the calling to enter into ministry.  He received his M. Div. from Columbia Theological Seminary in 2008.  Kevin has nearly 10 years of ordained ministry experience serving as a Campus Minister & Executive Director in Wilmington, NC, and Associate Pastor in Winchester, VA, before becoming our Interim Pastor.  Kevin is passionate about working with young people, mission, preaching, church programs, and administration.  Kevin also obtained a Certificate in Executive Leadership from McCormick Theological Seminary in 2011 and has completed Interim Training Part 1.  Kevin married his wife Julie Carper of Winchester, VA in 2018 where he lives part of the time. Kevin is a preacher's kid of many generations who was raised primarily in Atlanta, GA and Birmingham, AL, though he considers Montreat, NC to be his "home." In his free time, Kevin enjoys Auburn football, Atlanta Braves baseball, home brewing, live concerts, and traveling with his wife Julie.
We are currently seeking our next Installed Pastor.
Our Pastor Nominating Committee has been meeting regularly to discern God's plans for our church.
View our Ministry Information Form online here: 
Dottie Wood
Church Secretary
office@romneypresbyterianchurch.com
(304) 822-5083
Dottie serves as our part-time Church Secretary.
Office Hours: Tues, Wed, Thurs; 9am – 1pm
Dottie takes care of various administrative tasks, prepares the weekly bulletins, and manages our bookkeeping among other things.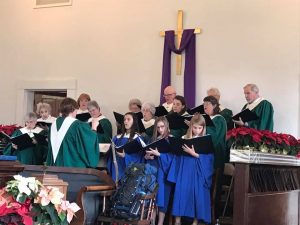 We are also blessed with many musical volunteers within our congregation:
Romney Presbyterian Church
Adult & Youth Choir Director – Sheri Coleman
Organists/Pianists – Beverly Keadle, Nancy Allen, Linda Shriver
St. Luke Chapel
Pianist – Becky Whetzel